Your own wall production?
THE WMT. SHELL CONSTRUCTION QUICKLY, EASILY AND EFFICIENTLY.
The movable WMT wall module toaster produces your precast concrete walls where they are required. Directly on your construction site! With the WMT you build serially, flexibly and productively. And with fewer workers than before.
What do you get from us?
The mobile wall factory WMT, the planning and logistics software WMTplus, tips for promotion, support and a lot of know-how.
Multi-family housing
Build low-tech sustainable energy-plus homes. With the "toaster" no problem. From 6-family homes to large apartment complexes, WMT produces concrete walls 365 days a year.
Commercial real estate
The new WMT M8 has been specially developed for large commercial properties such as hotels or nursing homes. With producible walls up to 8 m in length, you are flexibly equipped in wall production.
Mobility
Your wall module toaster can be disassembled in a few days and reassembled at the next construction site. Our own on-site wall production eliminates long delivery routes. And you are also significantly more flexible in production.
speed
The production of prefabricated walls gives you a significant speed advantage in shell construction. Serial construction with the WMT saves you time, materials and therefore money.
Personal
Wall production with the toaster is easy to learn. As your employees complete the shell construction faster, labor productivity increases. And that with less physical workload.
Planning
Whether it's the shell construction quantity determination, the production schedule, or the formwork positioning, the planning tool WMTplus is an essential part of prefabricated wall production.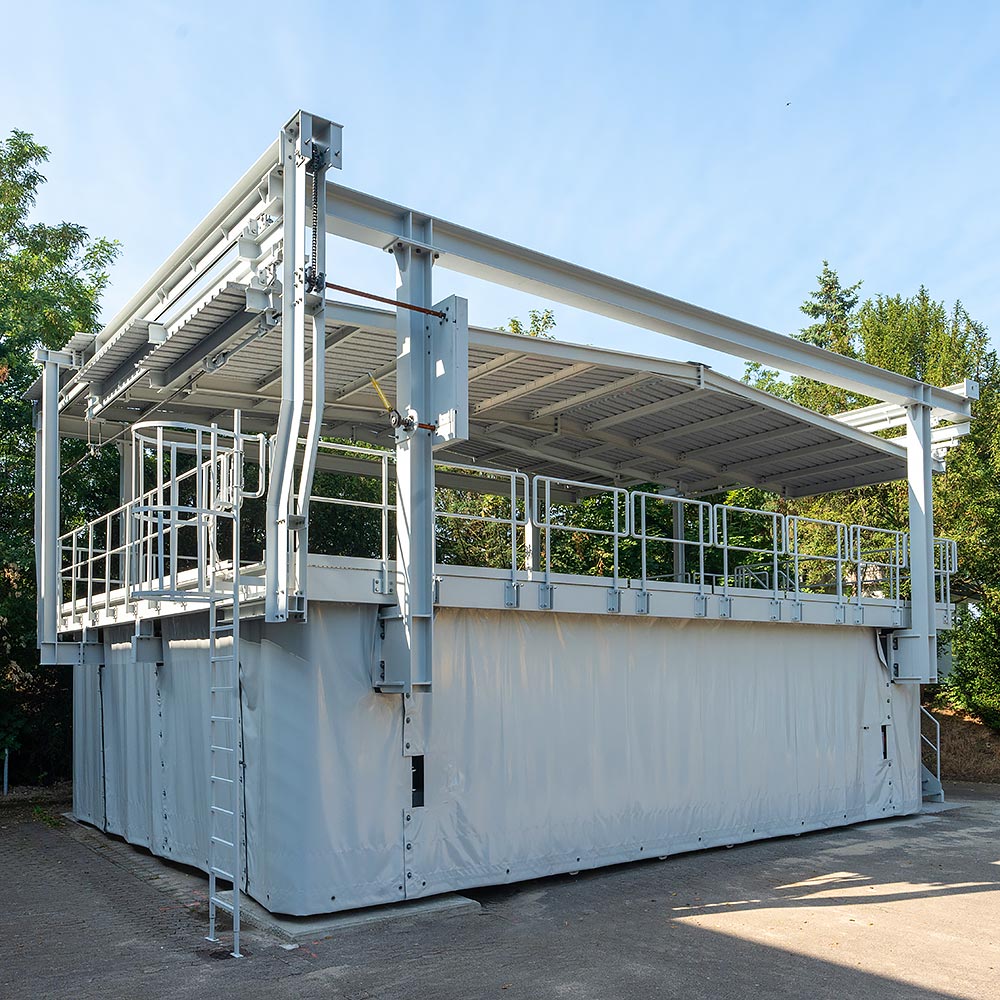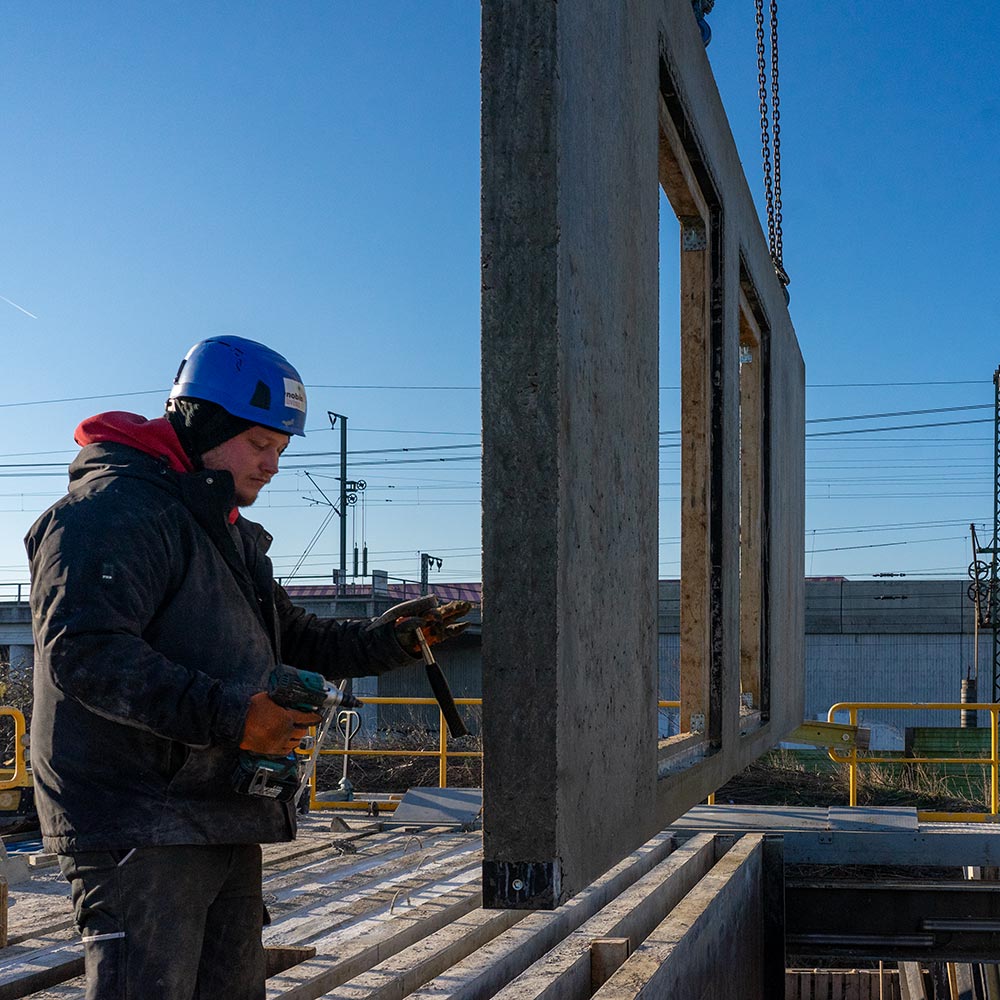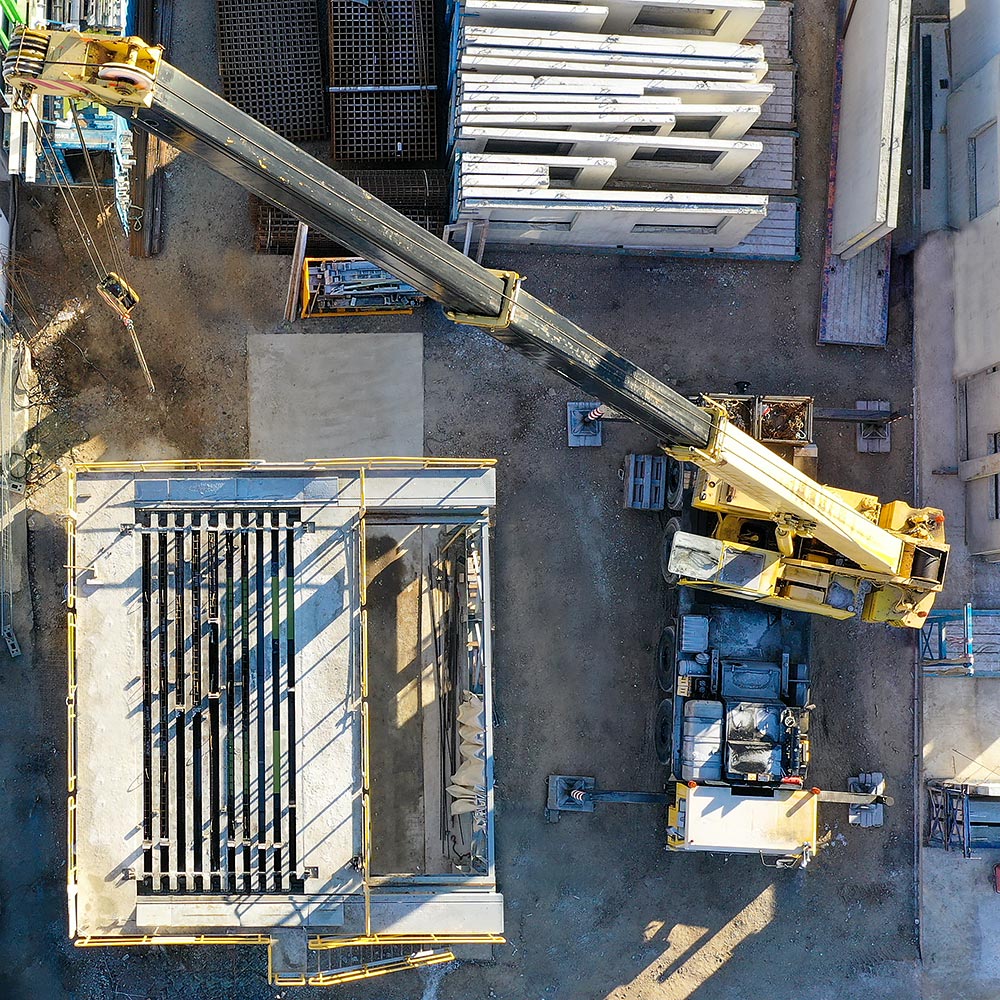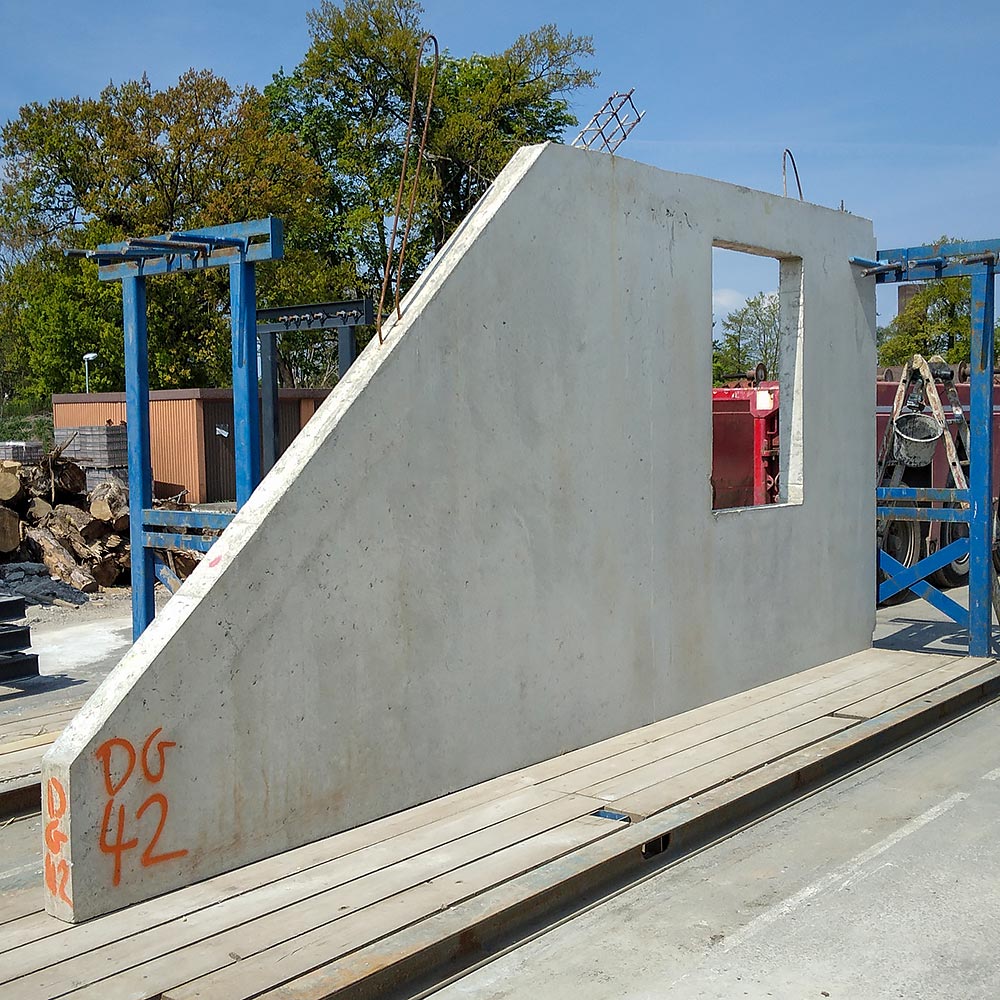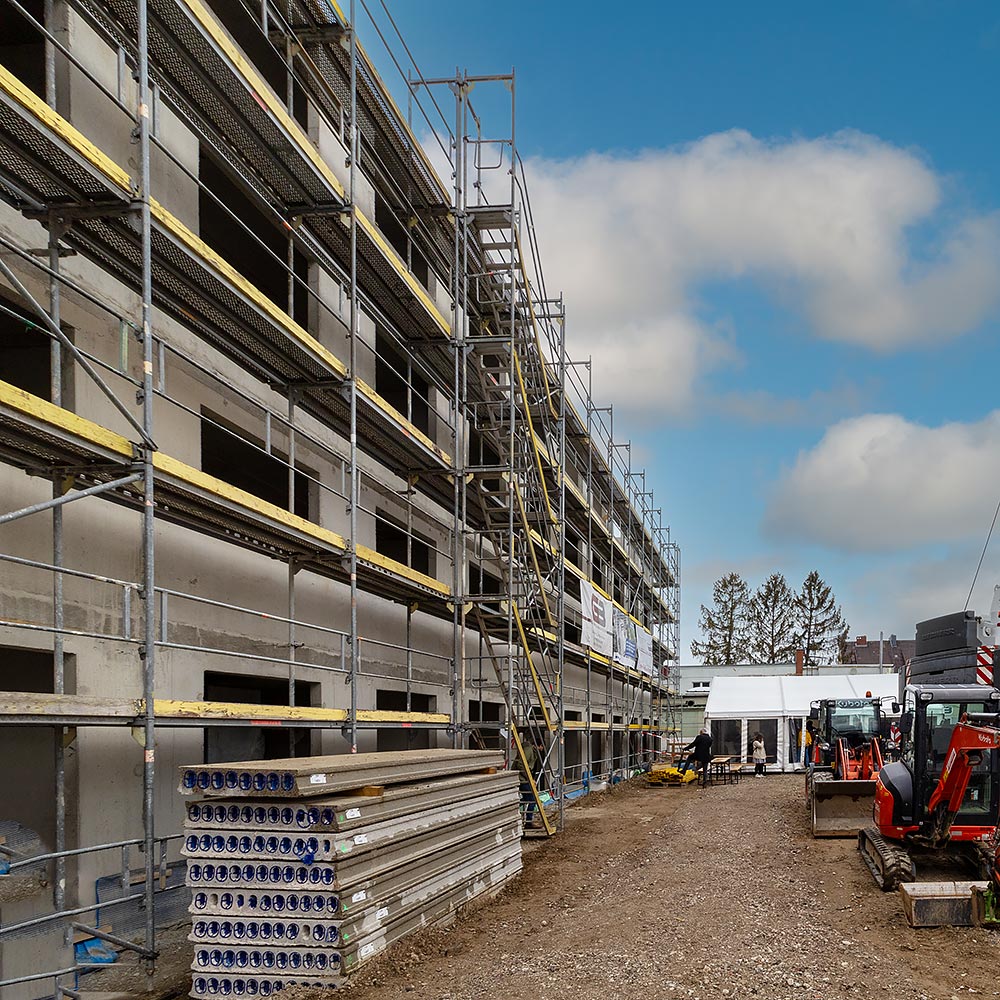 THE WMT. From practitioners for practitioners
What has technology evolved over the past few decades. Significant progress has been made. And in the construction industry?
Construction methods in building construction are basically the same as they were 50 years ago, hardly any development has taken place. However, the general conditions have very much changed.
Our answer to the increased challenges is the WMT wall modular toaster. This in-house development, Made in Germany, offers you as a developer an easy entry into serial construction. This finally puts you back in a position to execute your real estate projects profitably.
Serial Construction
Over the past 30 years, productivity in the manufacturing sector has nearly doubled. On the other hand, nothing has happened on Germany's construction sites. There, we are still at the same level as in 1990.
Through serial construction, it is finally possible to build faster, more sustainably and more efficiently. The term "serial construction" originated from the word "series". Required parts are (partially) pre-produced in series and assembled on site.
The WMT wall-mounted modular toaster gives you the advantages of serial construction combined with the flexibility of on-site wall production. The WMT is mobile and can be moved from one construction site to another in just a few days. If there are changes in the planning, adjust the wall production quickly and flexibly.
You do not have to accept any restrictions in design and equipment of your real estate. Individual facade design is just as possible as with conventional construction.
Why concrete
Concrete offers many advantages over wood and other building materials.
Concrete stores CO2 and has a high thermal mass. When used correctly, concrete is also convincing in terms of sound insulation. It does not form mold and insects do not infest it. Concrete does not burn, the property is safer than with other building materials. Concrete is sustainable, it can be recycled as many times as needed. A concrete supplier is sure to be near you, ensuring short distances to your WMT.
By producing thinner concrete walls with the WMT, we can increase the living space achieved by up to 10%.
"Never thought that there was such a thing! Why didn't I think of developing such a toaster myself? You can't construct your building any better than this!
"The WMT is a robust, easy-to-operate mechanical production machine for precast concrete walls. To be able to produce walls on site so quickly with just three people, brilliant!"
"Good thing I took the time to look at the WandModulToaster. Being there, seeing with my own eyes how a shell construction is created from the toaster 10 meters away, was not an everyday experience for me. Now I will have to think about how I can integrate this system into mine.
Contact us
Send us a message using the small form below or feel free to call.
Office
Bremer Str. 9 • 30880 Laatzen • Germany